AA Coaches
---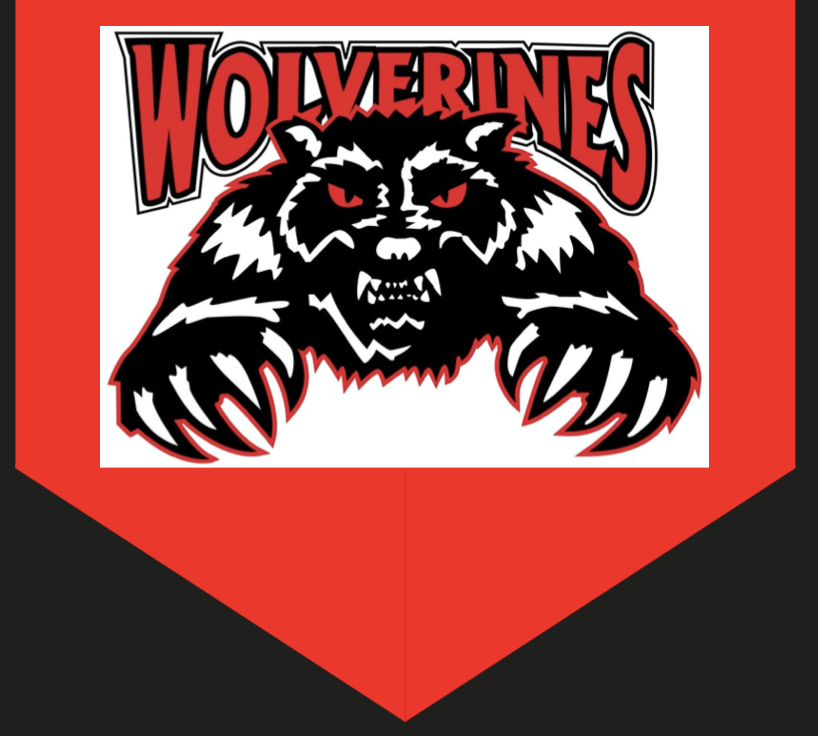 2020-2021 HEAD COACH ANNOUNCEMENTS
The TRAC Committee is Pleased to announce the TRAC AA Coaches. We would like to take a moment to introduce you to our 2020-2021 coaches before we head into our High-Performance
Camp and Tryouts.
TRAC U13AA Head Coach - James Christie
James has been coaching for the past 9 years in WMHA. This will be his second-year coaching in the TRAC AA program, and first year as Head Coach. James Grew up playing hockey in Whitecourt and Calgary. His playing experience extends into some Junior Hockey and the Whitecourt Warriors in his younger days. He is passionate about coaching and really enjoys teaching the game to young athletes, but more importantly his love for the position is to develop and foster relationships with these athletes. James was fortunate to have some incredible coaches growing up, who he remembers were even better people than coaches. James has had some success in his coaching career which include an undefeated season and championship with the Atom A Tier 1, Followed by a first place regular season finish in Atom tier 1 while housing a young team with many first year players. His message to the up and coming players is:
"U13AA is a remarkably high level and competitive league. Together we will learn to work extremely hard, be dedicated to our team and experience success and failures as a team. We will elevate the mental side of our game and learn new drills and systems. Most importantly, we will learn life lessons and build relationships that will help us succeed in our future endeavours ."
TRAC U15AA Head Coach - Justin Jacobsen
Justin has just started his coaching career, but this is not his first year in the program. This will be Justin's second year as head coach of the TRAC U15AA Wolverines. Justin grew up playing hockey in Whitecourt and was fortunate enough to play higher-level hockey around the province. His playing experience extends into Midget AAA in Spruce Grove and had the opportunity to play at the Alberta Cup. Justin joined the TRAC program at the beginning of last season. As his first-year coaching, he has already started to build his legacy. The first-year coaching never been the easiest, he was able to foster great relationships within the team. This led the Bantam TRAC Wolverines to be First in their Division and win the Division Tournament in GP for the 2019-2020 Season allowing the kids to experience true playoff hockey. TRAC also made its first appearance at the KIBIHT (Kamloops International Bantam Ice Hockey Tournament) where the success of the team flourished. Justin and his coaching staff were named "TOP COACH" of the Tournament with an award presented at the WHL game that same week. The team also won the Tournament for the AA side with one of the goaltenders winning the Tournament's "Best Goalie" award. We are excited to see what this year brings, as his coaching career is just getting started.
TRAC U18AA Head Coach - Jamie Lockard
Jamie has been with the program for an exceedingly long time. We are proud to have the support of such an amazing person and volunteer. This will be Jamie's 6th year as head coach of the TRAC U18AA Wolverines and we are grateful to have such an asset to work with these boys. Jamie's playing experience is no joke either. With some Junior experience under his belt and playing some Senior AA, he has been around the game of hockey long enough to know his way around the bench. Jamie made his first coaching debut from 1999 - 2001 in New Brunswick when he was younger. When he made the move out west, it did not take him long to get back into the game. He began coaching again in 2007 in Whitecourt, bringing success to many young athletes over the years. Many of those years were spent with the AA program before it became TRAC. Jamie is focused on development in hockey and life. His ability to push players to excel, pushing to get to the next level is one of his passions. Hockey is a vessel to help teach these young men and women about life and building character for when they decide to move on from the game. We are excited for this season of hockey and delighted to have Jamie coaching our young athletes.
Contact information for coaching and division directors:
TRAC Contact Information 2020-2021
TRAC U13AA Wolverines Contact Information
| | | | |
| --- | --- | --- | --- |
| Position | Name/Email | Home/Office | Email |
| TRAC AA Director of Operations | Trevor Carter | 780-706-5770 | |
| U13 AA Director/Manager | Matt Tartal | | |
| U13AA Head Coach | James Christie | | |
TRAC U15AA Wolverines Contact Information
| | | | |
| --- | --- | --- | --- |
| Position | Name/Email | Home/Office | Email |
| TRAC AA Director of Operations | Trevor Carter | 780-706-5770 | |
| U15 AA Director/Manager | Sheldon Hillgardner | | |
| U15AA Head Coach | Justin Jacobsen | | |
TRAC U18AA Wolverines Contact Information
| | | | |
| --- | --- | --- | --- |
| Position | Name/Email | Home/Office | Email |
| TRAC AA Director of Operations | Trevor Carter | 780-706-5770 | |
| U18 AA Director/Manager | Garry Lee | | |
| U18AA Head Coach | Jamie Lockard | | |