Novice
Thank you and congratulations Stitch 'n Time!!
---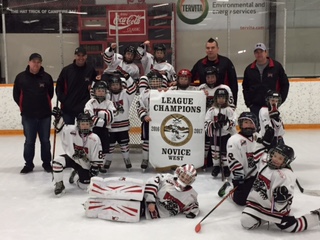 Congratulations to Whitecourt Wolverines 2 Stitch 'n Time for winning the Novice West league banner! They squeaked out the win over Sangudo 5-4 with just 1:13 left in the game!
Thank you to all coaches, parents, grandparents and volunteers for making this a successful season for Novice. See you in the fall!